Progressive Winemaker's Dinner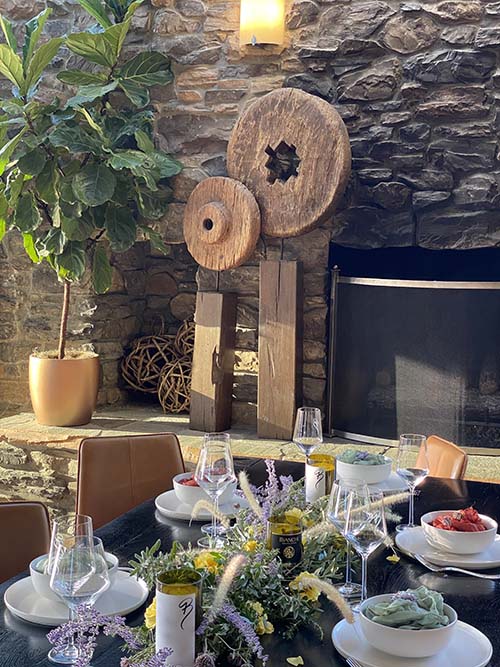 You are invited to a blissful evening of all kinds of deliciousness! Join us on a progressive journey of the senses, where we entWINE the magic of our winemaker, Todd, alongside the seasonal and locally focused offerings dreamed up by the dynamic duo that is The Hardware House Kitchen!
We will explore the property in this progressive evening inspired by all things local. This is our very FIRST annual Wine Maker's Dinner, featuring the talents and hard work of our Winemaker Todd & his crew. Todd continues to knock it out of the park for Bianchi as he continues to climb up the points ladder, enjoying his latest award of 94 points Wine Institute for our 2019 Estate-grown Merlot. Todd continues to impress both patrons and industry insiders.
We will enjoy an artful food experience crafted from the freshest garden-grown goods the local earth has to offer. For this winemaker dinner, expect a playful take on Indian Summer featuring the proteins & produce eaten by the natives of this area, The Salinas Tribe. It's said that the Salinas lived simply by gathering, preparing, preserving & enjoying food at the center of their lives. Join us as we mix and mingle throughout Bianchi vineyards and work to uphold their values with delicious, wine-paired interpretation of Salinan flora & fauna.
This will be a 5-course Progressive Dinner with barrel tasting.
$175 MEMBER/ $300 DU0
$195 NON MEMBER / $340 DUO
Tickets are up!!! Members, log in to your account to receive your member discount!!