Winemaker TODD WeiheR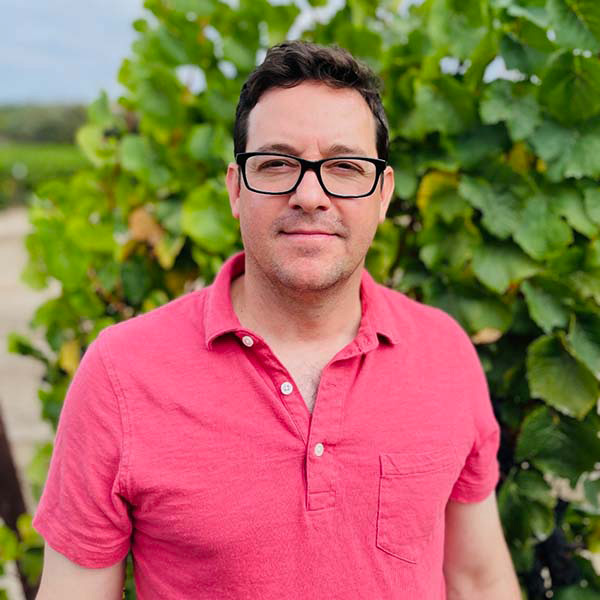 Todd R Weiher has had his hands on every vintage of Bianchi Wines since 2008. His passion for the art and science of winemaking is displayed in every bottle. Todd takes pride in being able to track and control variables with diligence, taking his craft to the next level with a dirt-up approach to winemaking, focusing on the quality of the fruit.
Todd left his hometown of Reno, NV, to attend college in San Luis Obispo. While completing a bachelor's degree in liberal arts to pursue a career in teaching, he seized an opportunity to purchase a block of Syrah grapes from the east side of Paso Robles. Thanks to a friend in the wine industry, Todd carved out a small corner of a barrel room in Templeton and embarked on his journey as a winemaker. Since his first vintage in 2001, Todd has continued to hone his craft in vineyards and cellars throughout the Central Coast, including Edna Valley Vineyard and Wild Horse Winery.
Todd enjoys working with Bordeaux, Burgundy, and Rhone varietals that grow beautifully in Paso Robles. He has also spearheaded sustainable vineyard practices at Bianchi to bring the need to work with the land as the center of attention. His implementation of an owl box program on the Bianchi estate property helps protect the estate vines from wild nuisance. This is just the first step in his plan to bring Bianchi to the next level of sustainability in practice.
Todd continues to grow as a winemaker, taking the "never stop learning" approach to winemaking. While there is no substitute to experience in the cellar, he has studied enology at UC Davis and Cal Poly San Luis Obispo, giving him a strong science-based understanding of his trade. Todd has worked with both large and boutique wineries and was mentored as an assistant winemaker by several respected winemakers with vastly different approaches. Now it is his turn to bring his own approach to the craft.
"One might assume that the process of winemaking should be simple, but not all grapes are created equal," Todd said, "With that in mind finding the highest quality fruit is half the battle as good wine comes from quality grapes, and that's my focus. We work with some of the best growers from the best viticulture areas on the Central Coast. Focusing on picking at the exact right time, gives the grape the balance and complexity needed to make premium wine. I am a minimalist when it comes to my winemaking style, and I genuinely love acidity in wine. Anytime I am tasting wine it is always my focus. That is my thing, acid, and there is no better place than Paso Robles. Bianchi resides in the Geneseo District, which benefits from the cool evening breeze from the Templeton Gap. The warm days give us very ripe fruit while the cool evenings allow the acid to develop. I hope to continue the Bianchi Family legacy in making premium wines, while creating my own as one of the top winemakers in the Central Coast."
Todd brings decades of experience and a lifetime of passion to his role as winemaker at Bianchi Winery. When he is not in the cellar or tasting room, you will find Todd with his wife hiking the local trails or traveling to explore new cities and cuisines.